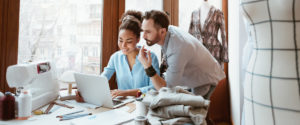 Recently, Canada closed the popular Owner/ Operator Labour Market Impact Assessment (LMIA) program. That had provided an exemption for majority share business owners of Canadian businesses to seek permission to work for their own Canadian companies without first advertising the job to Canadians.
With the changes, business owners who seek a work permit to work for their own businesses must qualify for an exemption from the usual LMIA requirement or must use the usual process for obtaining a LMIA. The usual process involves at least 28 days of advertising the position nationally in Canada to give qualified Canadians an opportunity to apply for the position. LMIAs will only be allowed if the business can show a shortage of qualified Canadians and a genuine need to fill the position with the owner of the business.
Some of the LMIA exemptions still available to business owners and investors to qualify them for a work permit include the following programs:
Canada, United States of America and Mexico Free Trade Agreement
Canada- Europe Free Trade Agreement (CETA)
Canada-Chile Free Trade Agreement
Canada-Colombia Free Trade Agreement
Canada-South Korea Free Trade Agreement
Comprehensive and Progressive Agreement for Trans-Pacific Partnership (TPP)
Intra-Company Transfer
Significant Economic, Social or Cultural Benefit (Entrepreneur Work Permit)
Foreign Camp Owners or Directors and Outfitters (Entrepreneur Work Permit)
Self-Employed Fishing Guide
Entertainer or Performing Artist (work without a work permit)
There are also permanent residence programs available for business owners which allow them and their families to settle permanently in Canada:
Federal Self-Employed Immigration
Federal Start-Up Visa Program
Alberta Foreign Graduate Start-Up Visa Stream
Alberta International Graduate Entrepreneur Immigration Stream
Alberta Self-Employed Farmer Stream
British Columbia Entrepreneur Program
British Columbia Regional Entrepreneur Program
Manitoba Entrepreneur Pathway
Manitoba Farm Investor Pathway
Manitoba International Student Entrepreneur Pilot
New Brunswick Business Immigration stream
Nova Scotia Business (Entrepreneur) Program
Nova Scotia International Graduate Entrepreneur
Ontario Entrepreneur stream
Prince Edward Island Business Immigration
Quebec Entrepreneur
Quebec Investor
Quebec Self Employed Program
Saskatchewan Entrepreneur
Saskatchewan Farm Owner Operator
Saskatchewan Young Farmers category
Do you have questions about business immigration to Canada? Do you want to know if you are eligible or how best to apply? Please contact Pathway to Canada Immigration by email at info@pathwaytocanada.ca for more information or for a consultation.