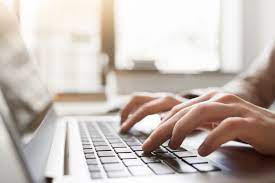 Most Canadian immigration applications and many work permit submissions require proof of the applicant's ability in English or French.
Canada accepts the IELTS-General and CELPIP-General English tests for immigration purposes.
You can find available English test dates and schedule your IELTS test in Canada by using this link:
https://my.ieltsessentials.com/IELTS?RA=7e2b848e-2304-4cec-ae9b-3095098ccadd
During the Covid pandemic, we recommend looking for a test location with the red, computer symbol.  That means the test location offers computer based testing which is open.  The blue paper symbols means that location offers paper based testing, which have generally been closed during the Covid pandemic.  So we recommend clicking on the red computer symbol when looking to book an IELTS test in Canada.
For CELPIP locations, please visit www.celpiptest.ca
For French tests for Canadian immigration purposes, it may be best to contact the closest Alliance Française location as they usually offer the tests.
These test results are valid for two years.
If you want to practice your English prior to the test, we can provide you with a resource for a free evaluation and lesson.  Please email us at admin@pathwaytocanada.ca to request more information about the free English lesson.